Do you have questions or concerns about your wiring? Electrical inspections aren't only for after something goes wrong or before you purchase a house! Here are five good reasons why home and business owners should have regular inspections performed on this key system. 
Electrical Inspections Save You Money
Regularly having a home electrical inspection can save you money on your monthly electric bills. When an electrician inspects your home, they can tell you how efficient your current electrical system is. Upgrading your electrical wiring could make your home more efficient, saving you money on extensive repairs, property damage, and lost energy.
Avoid Damage To Your Belongings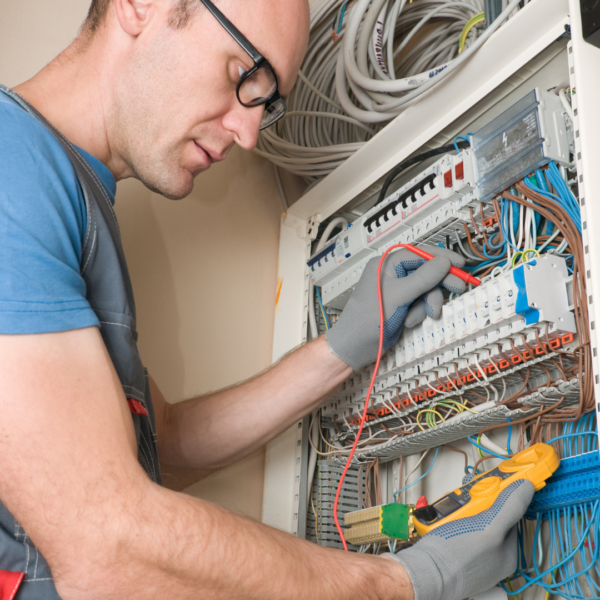 No matter how big or small a problem is, faulty wiring can do a lot of damage. One way is how it can destroy your electronics! Shortages and frayed wires can damage anything plugged in, including large appliances, televisions, and computers. The damage can even be irreversible, which is why electrical inspections can be essential for the longevity of your valuables. 
An annual once-over of your system can ensure the safety of your kitchen appliances, electronics, and valuable equipment from wiring issues. Inspections can be especially important if your employees and business rely on this equipment for day-to-day work; with more people working from home, it's essential to make sure everyone can keep up.
Regular Inspections Can Keep You Safe, Too
Wiring can cause a lot of problems that put your life at risk, too. Faulty or damaged wiring can spark fires that result in injury and property damage, including electrocution. The average homeowner may find it almost impossible to notice these problems until it's too late!
Your Building Will Follow Local Codes & Standards
Depending on where you are, your municipality or city may have electrical regulations and codes that it expects home and business owners to follow. If it does, getting regular inspections may be a requirement of those regulations. Rather than risk legal trouble on top of electrical trouble, you can bring in our experts to look at your wiring and make sure you're up to code. 
Electrical Inspections Keep Your Home Or Business Running At Its Best
Annual inspections will help ensure the electrical system powering your home or business is running at peak performance. You'll be able to identify any issues or failures in the electrical system before they become a problem and have them fixed immediately. 
If an inspector finds problems, you'll reap the benefits for years to come. It will keep your energy costs down and increase the productivity and lifespan of your electronics.
Trust J.D. Patrick For Residential & Commercial Electrical Inspections
Whether you own a home, run a small business, or operate a large manufacturing business, the right decision is to get an electrical inspection routinely. It'll save you a lot of money through preventative maintenance, changes to improve energy efficiency, and more. Of course, getting regular home inspections can keep your loved ones safe and help you avoid any accidents, too!